Well, I guess it's me! Just one guy in his homemade Workshop/Bar with an odd imagination and a passion for music.
Having been a gigging musician since my teens (double bass slapper!) I hung the bass up back in 2011 due to an arm injury and searched for something else musical to do. It was then I discovered the history of cigar box guitars and I was hooked. I loved the idea of designing and building my own instruments and with a background also in woodworking I thought "what the hell, lets give it a crack".
I started off with the traditional cigar box guitar style using an actual cigar box, whilst being great fun and being able to play a tune I felt that actual cigar boxes were just not man enough for the job. Having played live in bands for years I wouldn't of felt 100% happy playing these live on stage, and that's when my direction in designing and building took a new direction, guitars should be gigged and played and up to the job.
I still make traditional style type cigar box guitars but they now have a more modern twist and I make my own boxes, so now I see my creations as "cigar box inspired" and not cigar box guitars. I tend to be asked to make a lot more solid and semi-solid guitars than the box style.
I love utilising odds and sods into a build and up cycling bits and pieces, I've used Zippo lighters, mini Jack Daniels bottles, cooker hob rings, saw blades and bullets just to mention a few, and love working with old wood with plenty of character. Splits, knots and scrapes are all good here.
All guitars are built the old school way with hand tools, sticky tape and a prayer whilst listening to the Delta Blues and knocking back a cold one in the Workshop/Bar. There's no Fender Factory finish here, warts 'n' all just add to the instruments character. Made with genuine stolen, scavenged and scrounged parts, unique looking and sounding, play or display.
Every guitar I make is a complete one off, I never make two exactly the same and this means that anyone that gets one knows they have the only one. No production line or CNC routers churning out hundreds of bodies and necks to the same spec here. I have gone a little modern though and have just purchased a new fridge for the workshop to keep the beers cold.
I have sent these guitars to the USA, Canada, Belgium, Switzerland, China and Dubai just to mention a few, really nice to know they're all over the globe being played.
"OK" I hear you say, "I get it, now how to I get my hands on one!"
Well, Junksville isn't really a business or online store, it's my hobby.
But I am building stuff all the time and when finished they will appear on the Yard Sale page, then just drop us an email for all the info. I also build to order so if you fancy anything or have any ideas for a build just drop us an email to junksville@live.co.uk
Thanks for stopping by and taking the time to check out the guitars.
Just a few examples of some of my builds, click on the main GALLERY for all the designs and models
Welcome to the gallery folks. Here you'll find a small selection of the many guitars I've built. I've chosen the most popular to upload (to save time!) and grouped them into their model names. Each model has various editions and designs, so just click on the pic to see all the guitars in that particular range.
I'm building new guitars all the time and also do a lot of building to order and commission work, so if you want to look into getting something built just give us a shout. They Ain't Broke They're Bespoke
I've made the Prospector model in many
different styles, resonator, solid and semi solid in a variety of woods
The Prospector Ripsaw Resonators
Relic style with plenty of mojo
check out the different styles and blades
I've made the Deadwoods in semi-solid and box style hollow bodies, all with mini Jack Daniels bottle bridges
The Outlaws are a chambered thinline style body with off centred and different size f-holes
For some older builds check the guitar vault here
These are the Ratrod & relic versions of the Glitsch. Aged hardware, garage sign pickguards & attitude !
Many designs of the Regulator here. Copper, brass and ali cones. Traditional box body resonators.
Traditional style cigar box guitars.
Braced boxed bodies and sound posts for strength and sound.
1950's inspired guitars, Hot-Rod style!
I also make these in a Rat-Rod relic style.
Glitsch, It's A Twang Thang!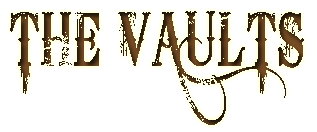 Bookmark us to keep up to date with all the new designs, latest builds, news and upcoming projects.
You can also catch me on Facebook and Youtube
Need any more info or want to look into maybe getting something built, no problems,
you can drop an email to junksville@live.co.uk and I'll get right back to you.
The above email isn't a link, just copy and paste into your email program.
Thanks for stoppin by and checking out the guitars, They ain't broke they're bespoke!!